Wij zijn een erg klein verkooppunt voor hoofdzakelijk DDP Model kits, Alpha Model en Hobby Design kits in hoofdzakelijk schaal 1/24.
DDP Models is een kleine producent van kits en transkits in Italië.
Alpha Model en Hobby Design zijn gevestigd in China.
Wanneer de 'Cart-knop' mist, kan een kit mogelijk niet meer besteld worden.
Neem gerust contact op om navraag te doen.
Omdat we kleinschalig zijn, is het onmogelijk alle kits op voorraad te hebben.
U hoeft niet de 'Nu Kopen' functie te gebruiken wanneer u dat niet wilt (automatische check out).
Wanneer u iets wil bestellen, kunt u ook contact opnemen via het formulier. (contact formulier)
Ik neem zo snel mogelijk contact met u op.
Het kan even duren voordat uw kit bij mij binnenkomt vanaf de maker.
De Italiaanse post en Chinese post zijn niet altijd even snel.
Meestal binnen 3 à 4 weken (uitgezonderd pre-orders).
Daarnaast, Alpha Models leest niet iedere dag de mail.
Heb geduld a.u.b. Alle kits zijn nieuw, tenzij anders omschreven.
Ik verzend de kits meestal via PostNL.
Normaal gesproken verstuur ik aangetekend en verzekerd.
Neem gerust contact op wanneer u iets anders wil.
Wanneer u goedkoper wil, is dat uw keus.
In dat geval ben ik niet aansprakelijk voor beschadiging/vermissing.
DHL is ook een mogelijkheid.
Kijk ook op mijn Ebay-account (wwwracingkarscom), 100% positieve feedback.
U kunt ook va Ebay bestellen, maar het zal duurder zijn gelet op de Ebay belastingen en kosten.
Laat het me weten en ik zet een kit op Ebay, mits voorradig.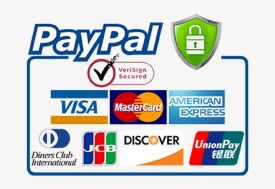 PS: Alle prijzen zijn exclusief Paypalkosten, berekend over het totaalbedrag.  Deze worden automatisch aan uw nota toegevoegd.
We are a very small selling point for mainly DDP Model kits, Alpha Model en Hobby Design Kits in mainly scale 1/24.
DDP Models is a small manufacturer of rare kits or trans kits from Italy.
Alpha Model and Hobby design are allocated in China.
If the 'Add to cart-button' is missing, the kit can possibly not be ordered anymore.
Feel free to contact me for information.
Because we are a small business it's impossible to have all kits in stock.
There is no need to use the 'add to cart' option if you don't want to (automatic check out).
If there is anything you would like to order, feel free to contact me by using the form. (contact form)
I will contact you as soon as possible.
It might take a while before your kit arrives from the manufacturer.
Italian Post and China Post are not always that fast.
Furthermore, Alpha does not read their mail every day.
Most of the time within 3 or 4 weeks (except pre-orders)
Please be patient. All kits are new unless stated otherwise.
The kit will normally be sent to you by using PostNL.
I normally ship as signed for and with insurance.
Feel free to ask me for a quote.
If you would like a more cheap options, it's up to you.
In this case i will not be responsible for loss or any damage.
DHL is a possibility too.
Please have a look at my Ebay-account (wwwracingkarscom), 100% positive feedback.
You can order on Ebay, but it will be more expensive because of the Ebay taxes and costs.
Let me know and i will put the kit on Ebay, when in stock.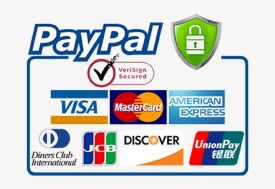 Note: All prices are given without Paypal costs, calculated over the total amount. These will be added to your invoice automatically.
Privacy Privacy-NL  Privacy-Eng