We are privateers selling obsolete, new kits (mainly from DDP Models) to thin our collection.
It's a selling by website, as it is most convenient for all of us and cheaper than Ebay.
DDP Models is a small manufacturer of rare kits or trans kits from Italy.
The kits are produced in very small quantities.
If the 'Add to cart-button' is missing, the kit is possibly not available at all anymore.
Feel free to contact me for information or if there is anything you would like to buy.
There is no need to use the 'add to cart' option if you don't want to (because of automatic check out\payment up front).
If there is anything you would like to order, feel free to contact me by using the form. (contact form)
I will contact you as soon as possible.
It might take a while before your kit arrives at your place if not in stock. 
Please be patient. All kits are new unless stated otherwise.
The kit will normally be sent to you by using PostNL service.
I normally ship as signed for and with insurance.
Feel free to ask me for a quote.
If you would like a more cheap options, it's up to you.
In this case i will not be responsible for loss or any damage.
DHL might be a cost worthy option too (within the EU).
Please have a look at my Ebay-account (wwwracingkarscom), 100% positive feedback.
You can order on Ebay, but it will be more expensive because of the Ebay taxes and costs.
If you prefer to buy that way, let me know and i will put the kit on Ebay, when in stock.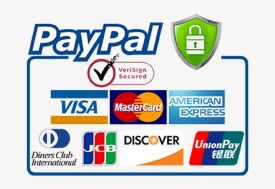 Note: All prices are given without Paypal costs, calculated over the total amount. These will be added to your invoice automatically.